ScopHybrid™
Creating & Sending Mail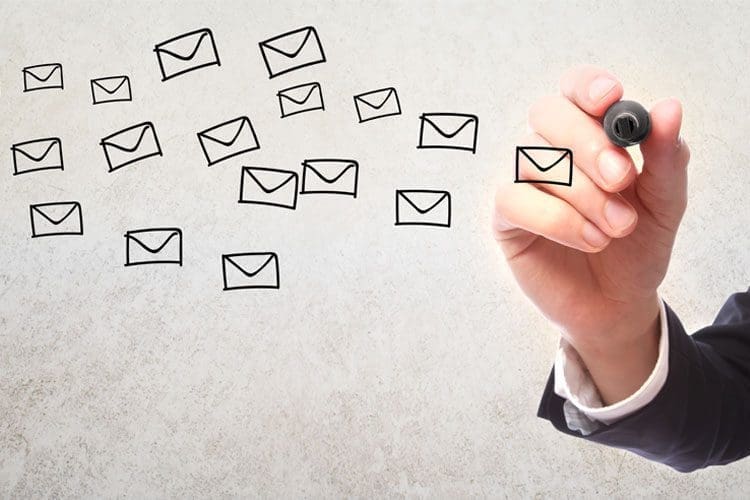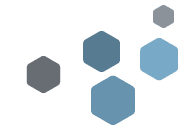 Hybrid Mail Solutions

Cut Costs, Save Time & Increase Productivity
Key Functions

: ScopHybrid
Automate Mail Layout and Setup
ScopHybrid print driver supports users creating and sending mail, thanks to its compatibility with all office software suites: Microsoft Office, LibreOffice, OpenOffice, etc. Any text-editing software with print functionality can communicate with ScopHybrid.
The API option allows organizations with automated letters to be processed without any manual intervention.
Accessible Anywhere, Anytime
ScopHybrid is accessible on PC, tablet, and smartphone. A simple web browser is all that is required to connect. The interfaces have been designed to adapt to all mobile terminals.  ScopHybrid connects without limits – office, remote, or on the move.
Configure Mail in a Few Clicks
ScopHybrid  – New Mail types are configured with an efficient GUI interface.
A simple drop-down menu selection for envelopes, address font attachments, inserts, underlays pre-printed stationary simplex or duplex, etc.
Outbound Mailings Made Easy
ScopHybrid supports the user sending a mail with multiple choices: simplex/duplex, color, adding attachments, letterhead overlays, or calling up pre-printed stationary with corporate logo /continuation sheets, etc. In just a few clicks, a letter is sent with its enclosures. 
Assume total control with the user portal to hold, amend or delete an item.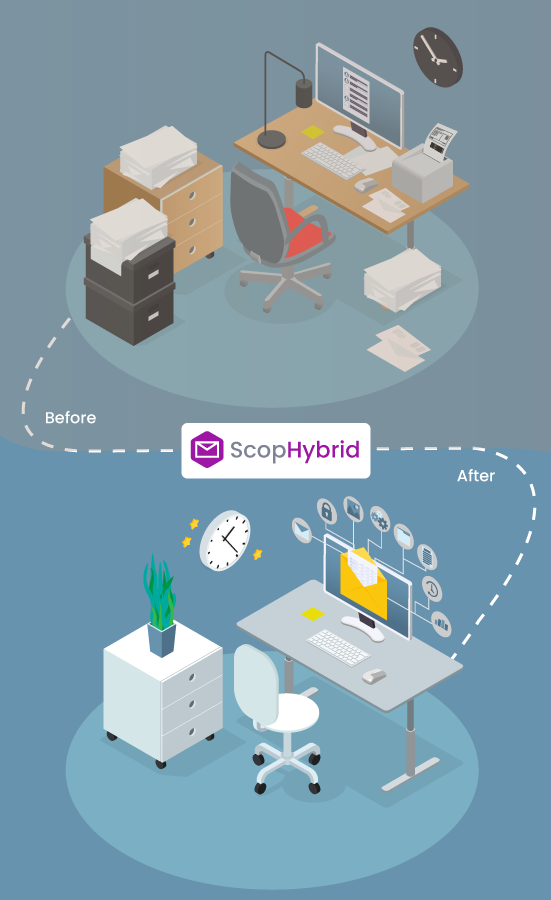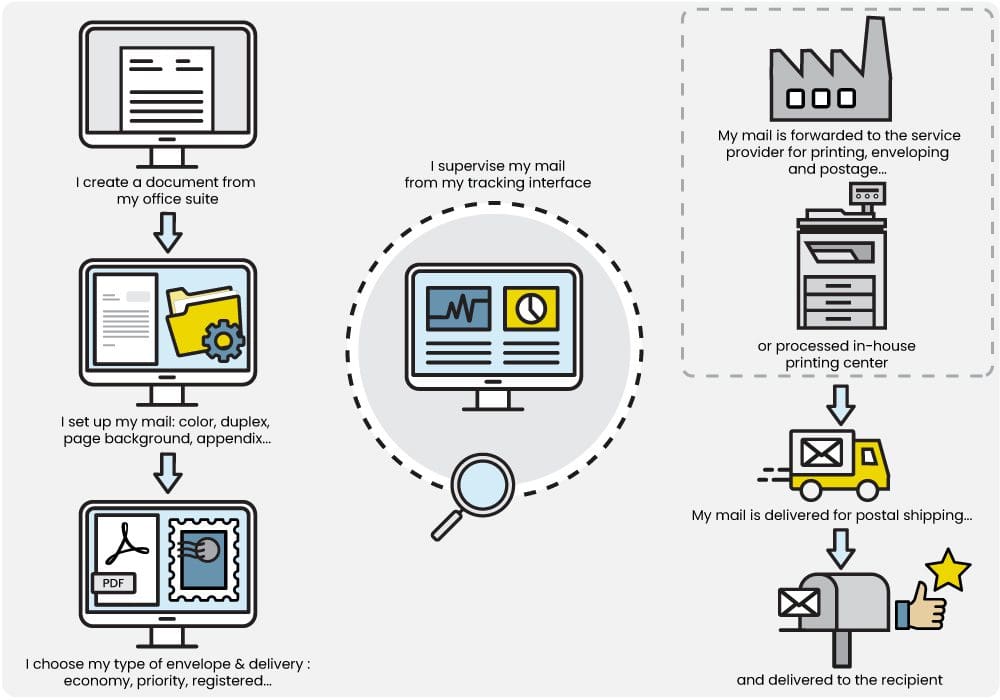 Discover the Functionalities of
ScopHybrid
Create and send documents from one's usual word-processing software, no specific configuration is required.
Define letter templates and send letters easily from a web browser.
Important letters can be validated before sending. A notification system will inform the user if the letter is ready to be sent.
Create workgroups, from letter creators to validators, according to the company's structure. Each department will then see its letters without interfering with other departments.
Once the letters are created, they are transmitted to the company's printing center or to a printing service provider, a partner for mailing.
Throughout the process, the user can track their mailings, validated letters, and potential returns from a dynamic web interface that is adaptable to smartphones and tablets. "ScopHybrid – 'Press to Post' BCC Hybrid Mail solution has […] allowed us to provide business as usual to the citizens of Birmingham during COVID-19 and will continue to be the operating model when the pandemic is over"
-Karen Price, Operations Manager Birmingham City Council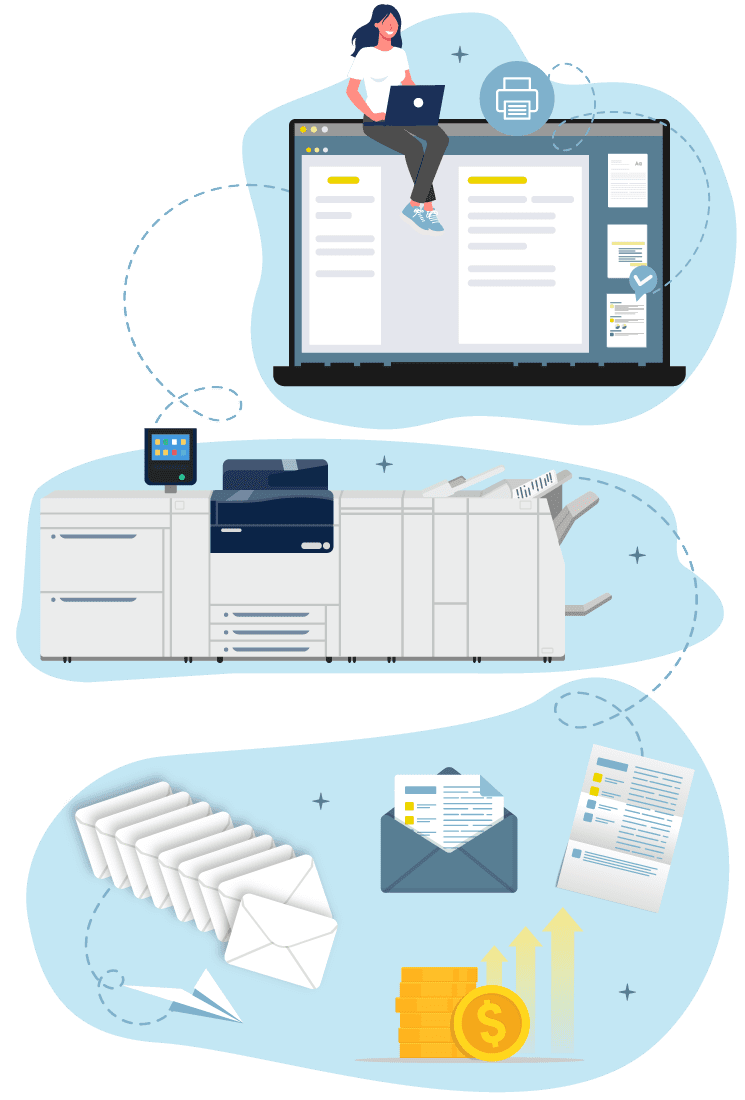 Faster Mail Delivery
ScopHybrid facilitates the sending of mail by relieving users of long and monotonous administrative tasks. Create and send mail from any workstation and in one click and then go to the next letter.
Reducing Expenses
ScopHybrid allows businesses to drastically reduce supplies costs (paper, envelopes), printing costs (by avoiding the use of expensive and unproductive local printers), and postage budgets by taking advantage of industrial postage rates. On average, each piece of mail has its production cost reduced by 30%.
Professionalized Mailings
ScopHybrid guarantees the creation of professional quality mail: printing, folding, addressing, and inserting are all meticulous operations that, once mechanized, are perfectly realized. ScopHybrid respects the company's graphic charter by using mail templates defined beforehand and respecting the corporate's choices and constraints.
At the Heart of Customer Communication
ScopHybrid is positioned as a central solution within organizations. Leveraging the power of the Scop Software™ Suite, ScopHybrid can send both paper and electronic communications and store any submission in an electronic document management system (EDM) or even an electronic archiving system with complementary value.