ScopFactory™
Design & Enrich Document Templates & Discover the Potential of a Dynamic Composition Solution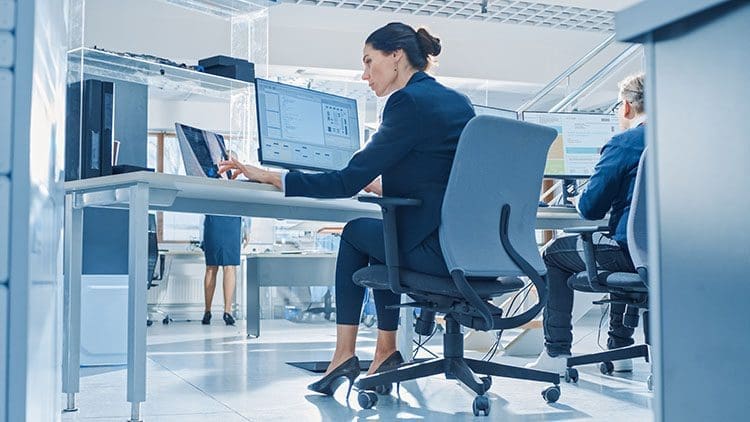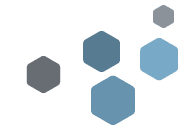 Document
Design & Enrichment
Key Functions:

ScopFactory
Integrate Information Systems with all Production Tools
ScopFactory interfaces with any information systems, and can read print workflows or take over data from databases. These data streams, often heterogeneous in their formats and contents, necessarily need a standardization step. The ScopFactory composition tool is always ready to handle all these documents and data to implement the planned communication strategy or to reuse the raw data for other processes.
From Transactional Data Streams to Production Workflows
A document reflects the image of the company: the professionalism of the layout and the respect of the graphic charter are good indicators for the customers of the seriousness of the activity. The time spent on the realization and layout of transactional documents is a waste of time and weakens the image of the company.
By using a dynamic document composition solution, a business can industrialize all of the organization's workflows with savings in terms of printing and postage (in the case of a mailing). By directing individual or transactional data streams internally or externally outsourced production centers, businesses can massify and industrialize production processes and be open to mass production and mailing pricing. 
Design Document Templates in a Few Clicks
ScopFactory assists the user in the development of their document templates: whether it is for an invoice, a statement, or a standard administrative document. Design powerful templates, respecting the graphic charter of the company and offering a set of advanced features. ScopFactory manages logos, colors, layouts, tables, multi-page documents, inserts, promotional messages, etc…
Prepare the Printing and Sending of Documents
ScopFactory has print stream conversion features to make business files compatible with any printer (AFP, PCL, PS, TIFF…). The solution also prepares the printing and inserting stage by using the data contained in documents to elaborate the data matrix or OMR codes that are essential in production. This essential information can then be used in other processes to prepare for the or for sending electronic duplicates or for conservation.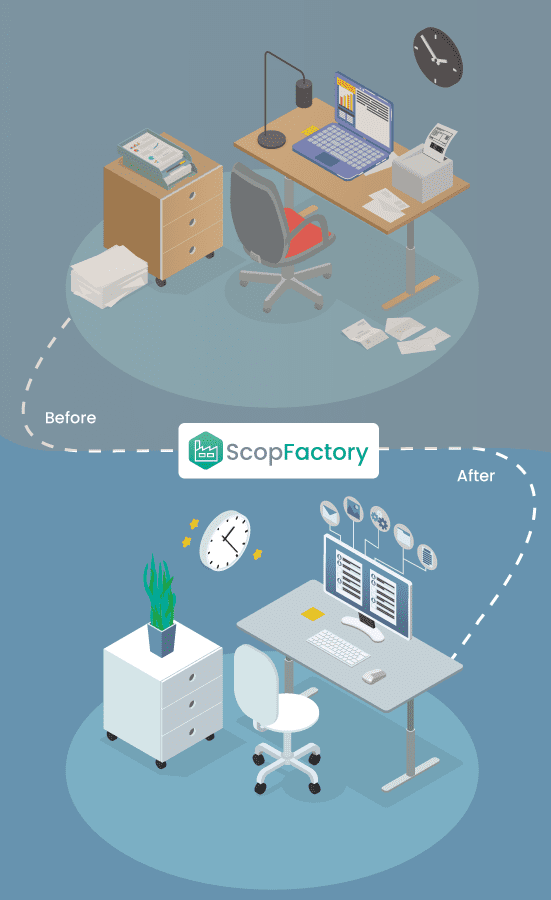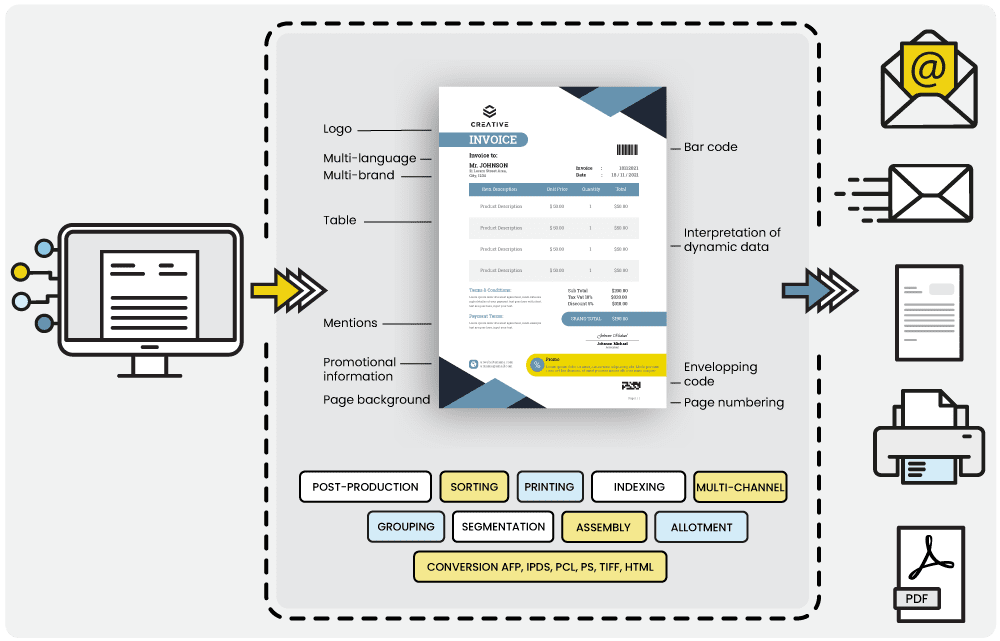 Discover the Functionalities of 
ScopFactory
A complete environment for the composition and personalization of corporate documents: ScopFactory supports businesses in modeling their data to the corporate company's image.
In association with the ScopIOM scheduling engine, ScopFactory manages print streams, spools, and print devices. Thus, ScopFactory is not only a document composition software, but also a global solution that covers the different aspects of document production: composition, post-composition, scheduling, and printing.
ScopFactory has many features for formatting documents: multi-brand management, multilingual, bar codes, table, page background, promotional message, pagination, logo inserting code, tables, sorting and filtering function, total, mentions…
Convert AFP IPDS, PDF, PostScript, PCL, TIFF, or HTML business data streams while faithfully preserving their formatting.
A wizard for the creation of templates helps the administrator easily handle basic functionalities and allows the creation of a simple model in a few clicks. Reduce document template library by 75% with an interactive composition solution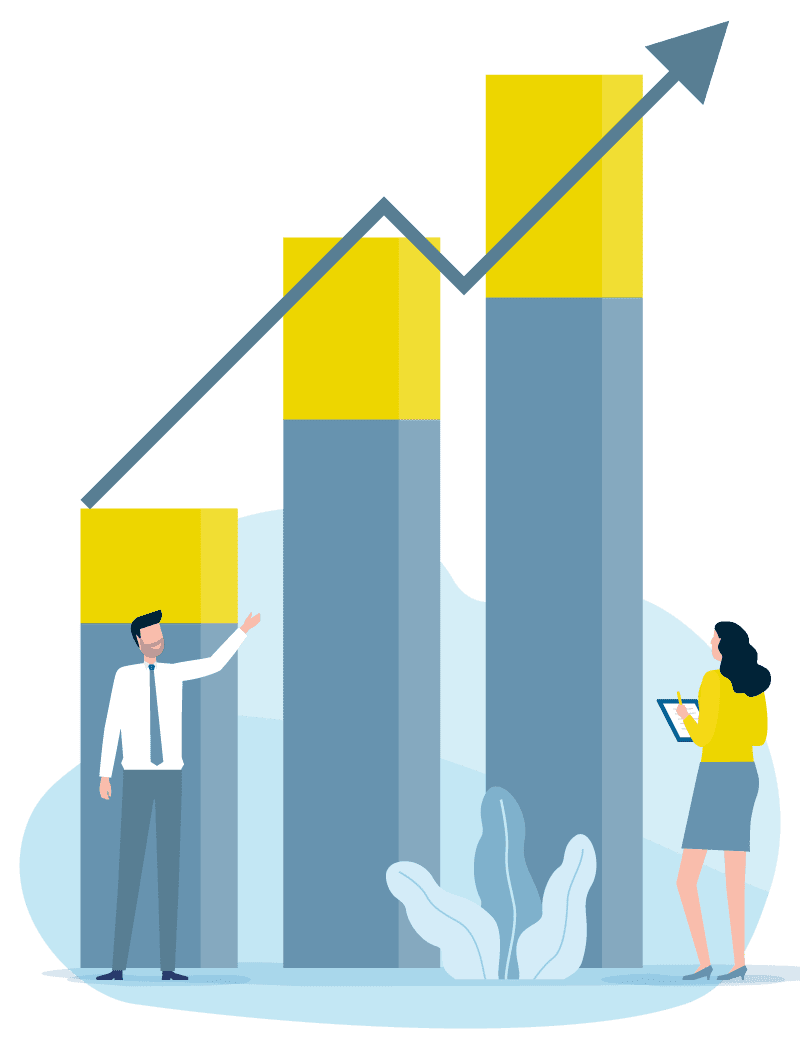 One Interface to Manage All Communications
ScopFactory offers the complete management of all document templates in the organization through a single interface, whatever their purpose. It is possible to compose a printed document and prepare a letter from the collected data, manage responsive aspects for an online publication, or realize a text message campaign. By positioning itself at the heart of the company's communication tools, ScopFactory becomes essential for any company.
Postal Mail Automation
ScopFactory generates indexing files that allow the addition of OMR marks or data matrix directly on all documents. This information is essential for inserting machines. The information and the different orders in these marks allow for a perfect enveloping and sending of letter communications.
Reduce the Cost of Producing Documents
By entrusting the formatting of all documents to a professional solution, employees are allowed to concentrate on more productive tasks. For example, the time needed to complete a letter is divided by 4. By using "project" concepts for the design of templates, users do not create only one document, but several. The data is reused by the solution for alternative communications on digital channels for example.
Keep Mission Critical Communications Safe
Each template generated by the solution contains indexes that can be stored for use in other processes. Thus, ScopFactory also supports businesses in the automatic archiving processes of all documents. The solutions of the Scop Software Suite increase possibilities tenfold: transmission to an electronic archiving system, sending of an electronic registered letter, etc.