ScopSubmit™
File Sending and Processing Portal: Send Large Files Easily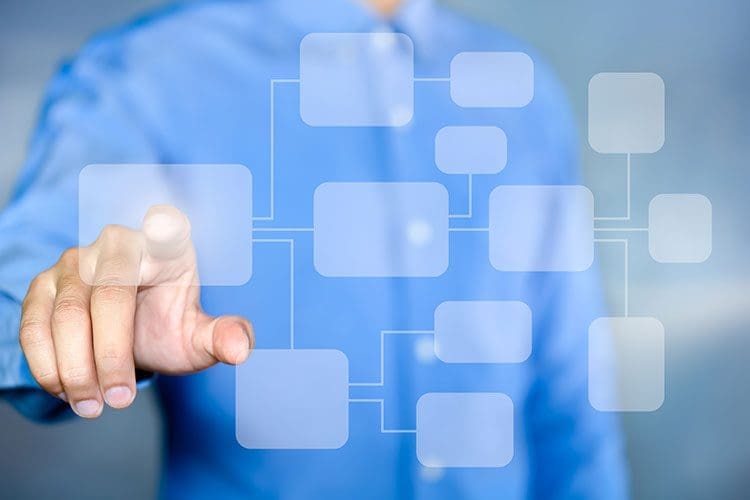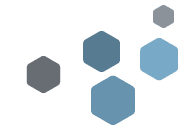 Portal for Sending Documents

in One Click!
Key Functions:

ScopSubmit
Several Sending Modes
Several sending modes are available for sending your files, manually sending by connecting to the interface, or using the ScopSubmit virtual printer. This last mode makes ScopSubmit compatible with all your office automation tools for document production.
Validation
When a user sends a file, a validation function can be set up, requiring the intervention of another user. In this way, the file can be put on hold for a third-party action. 
Sending or Processing?
When the user sends a file, validation functionality can be set up, requiring the intervention of another user. Thus the file can be held waiting for a third-party action
Supervision Module
From the simple sending of a file to a recipient to a processing request (conversion, composition, or other), ScopSubmit adapts to your file management issues.
A GDPR-compliant transfer solution for sensitive documents.
Authenticated login.
Secure
Fully audit-able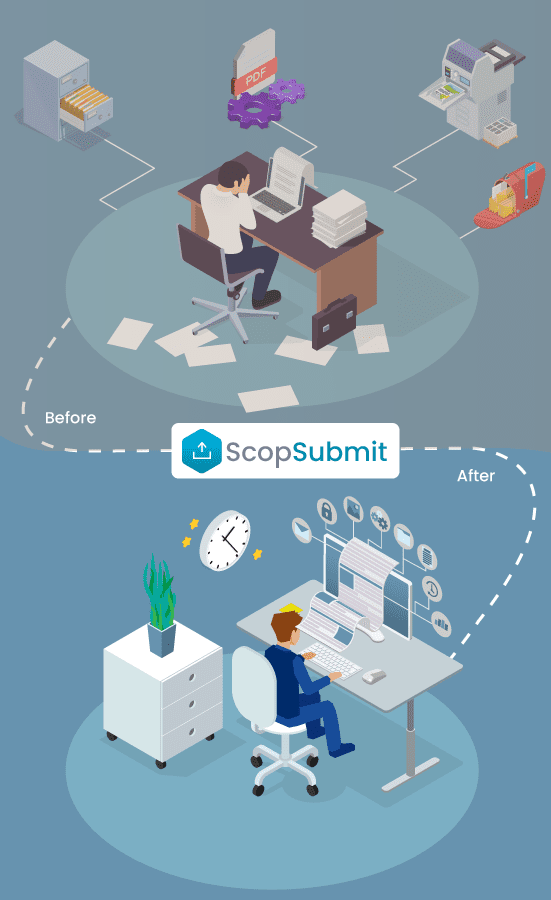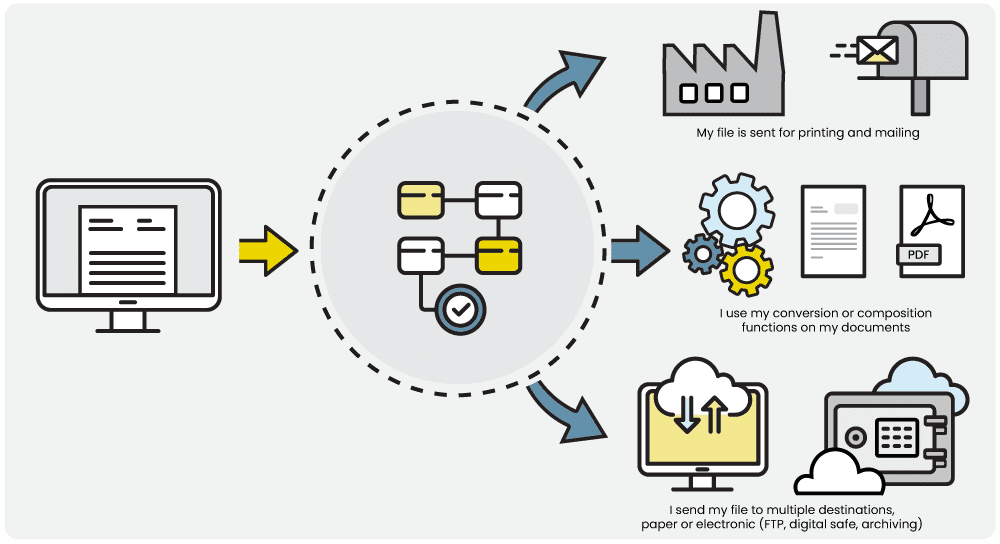 Discover the Features of 
ScopSubmit
Complete solution for sending large files.
Automated Post processing applies after transfer.
Validation function
User Dashboard
Administrator dashboard
Job progression monitoring
Single sign-on AD authentication
API connection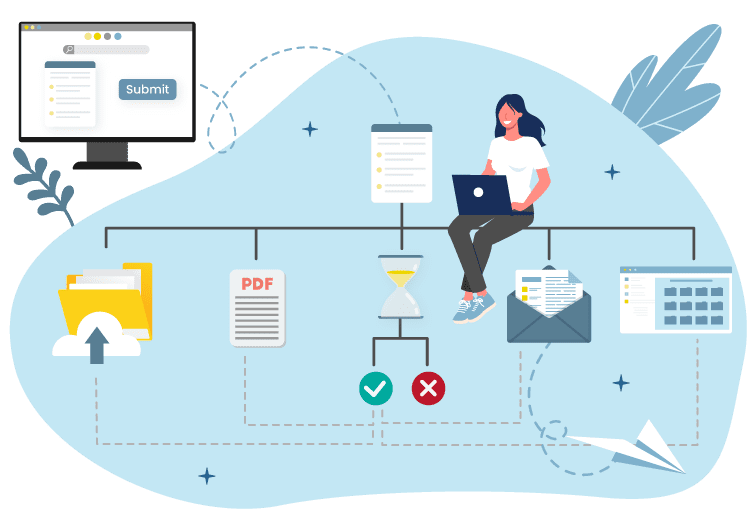 A Single Interface for Shipments & Processing
ScopSubmit facilitates the sending of files through a unique interface. An entry point system accompanies the user filing process and reduces the risk of errors.
Save Time
ScopSubmit allows users to save time in the deposit of files by avoiding complex tasks of connecting to a remote often unsecured space, an FTP, a hot-folder, etc.  Authenticated users send and receive files error-free ScopSubmit is a secure and fully audited solution.
Global Follow-up of Requests
ScopSubmit provides a clear interface and concise dashboards for global tracking of requests. The solution can also be used to track the progress of requests within a decision-making or production process.