Spool2Print™
Management of Spooling and Printing in Production Environments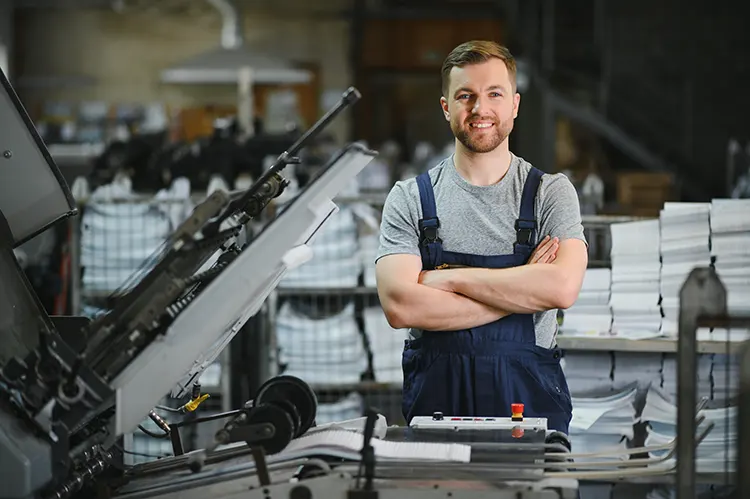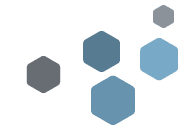 Optimize Print Management in
Production Environments
Key Functions:

Spool2Print
Conversions (AFP to IPDS, AFP to PDF, PDF to AFP, AFP to PCL, PostScript, BMP, TIFF…) - Indexation - Archiving
Spool2Print controls and prints AFPDS or line mode data or IPDS, PCL, PDF, and PostScript monochrome or full-color jobs.
AFPDS or line mode streams can also be converted (AFP to IPDS, AFP to PDF, PDF to AFP, AFP to PCL/PS/ TIFF/BMP) and sliced into other formats such as PDF or image formats (BMP, TIFF, jpeg, png …), with a processing speed that can exceed 10,000 ppm, for e-mailing, archiving and making available on the Internet.
AFP documents can be split using TLE (Tag Logical Element), renamed, and an index file created for integration into databases.
Printing and Spooling Management
Spool2print also handles, without transformation, PCL, PostScript, or PDF input streams that can be redirected to printers supporting these types of streams. PDF streams can be converted to PostScript (PDF to PostScript).
Its intuitive interface makes it easy to manage all jobs that can be printed, duplicated, interrupted, rerouted, or stored to be re-printed later in whole or in part.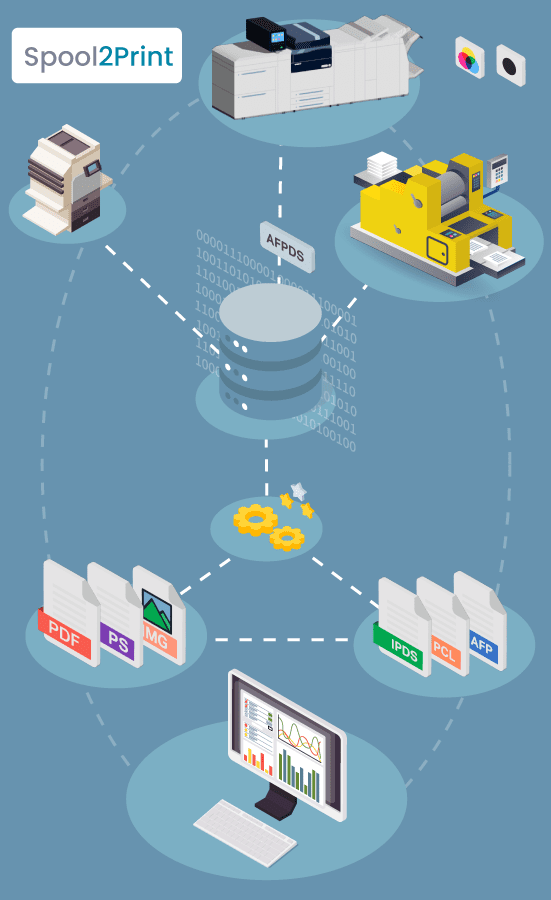 Discover the Functionalities of
Spool2Print
Accounting Reports and Statistics
AFP full-color
AFP to IPDS, AFP to PDF, PDF to AFP conversions
Centralized input/output control
Compliance with company policy and legislation
Controlled access to all files and folders
Output distribution
Graphical interface
Support for high-speed laser and inkjet printers
Job ticketing
Remote management
Support for multiple data formats
Multiple OS support (Windows, Linux, AIX…) The management of spools and prints allows optimizing every data stream in a company. This saves time and reduces costs.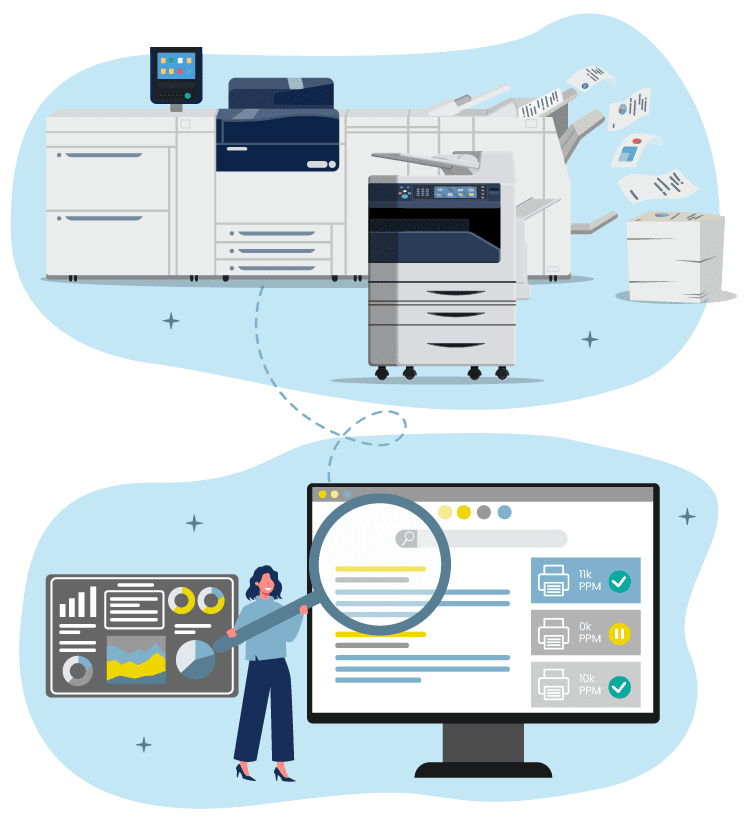 Control of Printers
Spool2Print is a spooling and printing management software, particularly adapted to production environments with high-speed printers, or to the distribution of data streams on printers of a network.
Easy to Use
With the supervision and preview features, operators can better manage large jobs and optimize their production.