BlueServer™
Convert and Print AFP, IPDS, and SCS Data Streams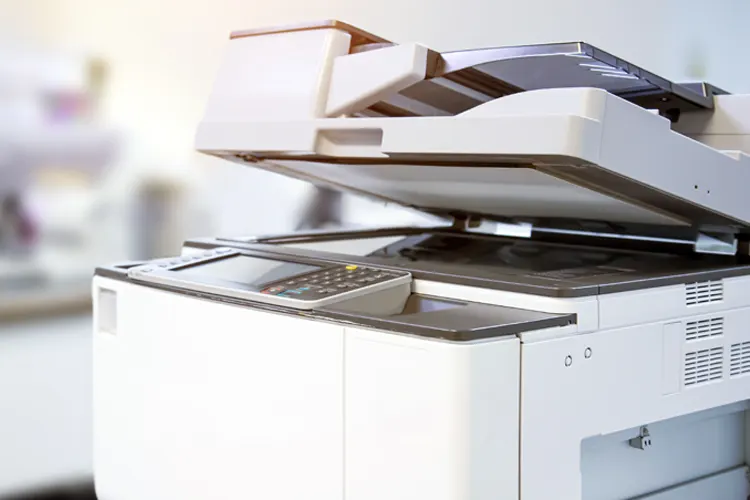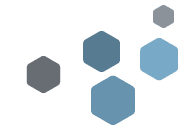 The Ultimate Solution to
Convert and Distribute IBM Host Data Streams
Key Functions:

BlueServer
Distribution, Indexing and Archiving
BlueServer can distribute all documents electronically for e-mail or fax, as well as convert AFP or IPDS jobs to TIFF, PDF, or PDF/A to integrate with modern workflows, digital archiving, or electronic distribution of these documents.
Supports Every Printer on the Market
BlueServer supports most PCL and Postscript printers. MPI Tech works extensively with all major printer manufacturers to validate their workgroup and production printers without any compromise in performance and with all printer options fully supported.
Accounting Module and Secure Printing
BlueServer can be integrated with security and pull printing solutions for accounting relative to cost printing and secure printing. As such, BlueServer is compatible and has been successfully implemented with MPI Tech Pull Printing and Secure Printing solution Safe2Print as well as other major Secure and Pull Printing solutions.
BlueServer captures user names and print jobs and then correlates them with users by adding relevant metadata and PJL commands. This enables easy integration with the majority of available print tracking and accounting solutions.
The BlueServer solution is widely trusted and utilized by numerous global and multinational brands.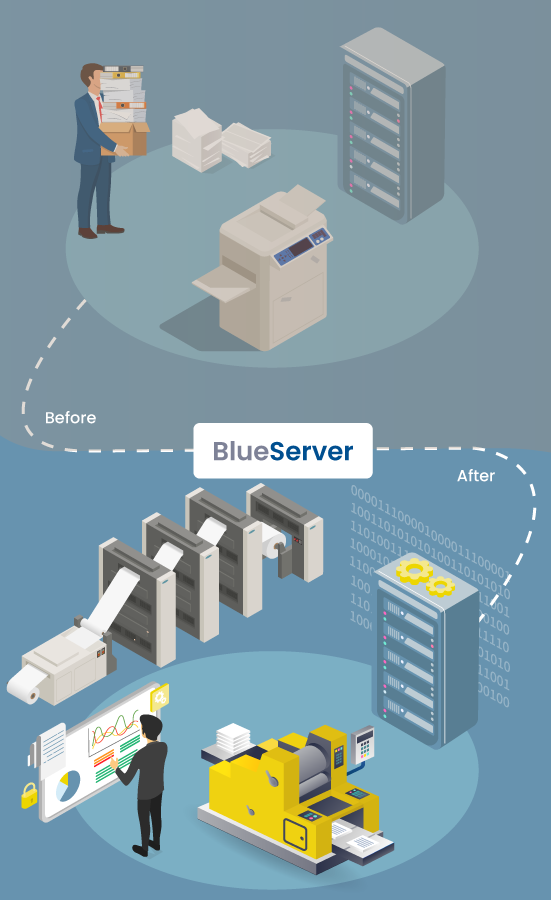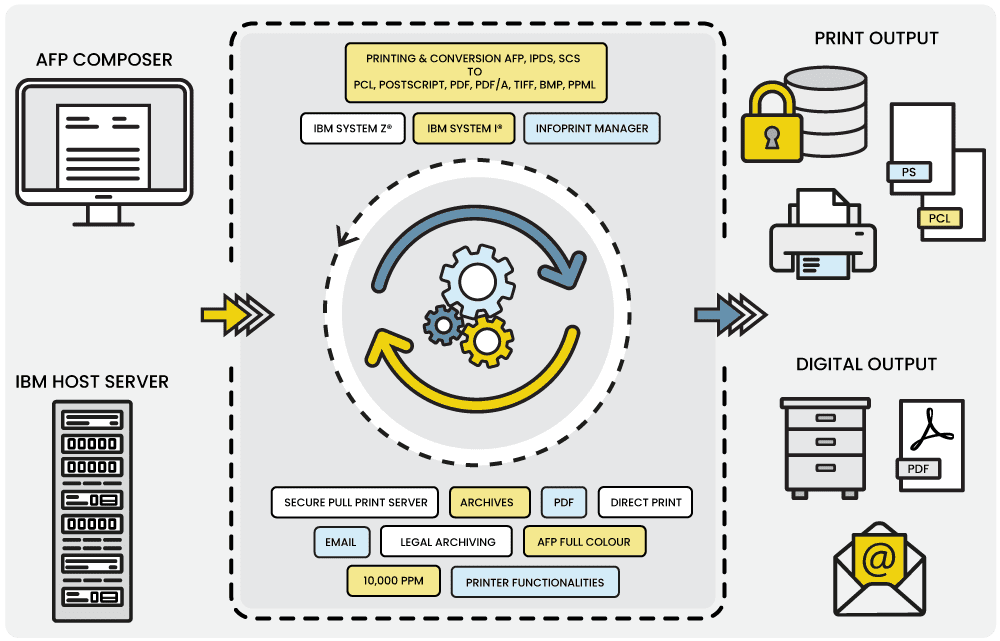 Discover the Functionalities of
BlueServer
Convert AFPDS, IPDS, and SCS into BMP, PCL, PDF, PDF/A, PostScript, PPML, and TIFF.
ON-demand ADD-Form (ideal for impact printer upgrade to Laser/LED/Inkjet printer without changing the application, or saving on expensive preprinted forms).
Bi-directional communication between Host and printer included the return of all printer error events back to the IBM system. 
Option to enrich the output job with specific features such as overlays, barcodes, images, and logos, …
Simple User Interface to configure and manage all print queues.
Output to indexed, fully searchable PDF with an archiving option. 
Support all PCL and PostScript printers.
Very powerful transform with the option to support up to 500 per server.
Support all AFP features including the latest AFP "Full-color specifications.
Support all printer options (Input tray, stacker, stapling, hole-punching, …)
Ultra-fast Conversion for production printing devices or workflow processes (up to 10,000 ppm depending on server and applications). Simple and easy integration of BlueServer into existing workflows without having to modify existing applications.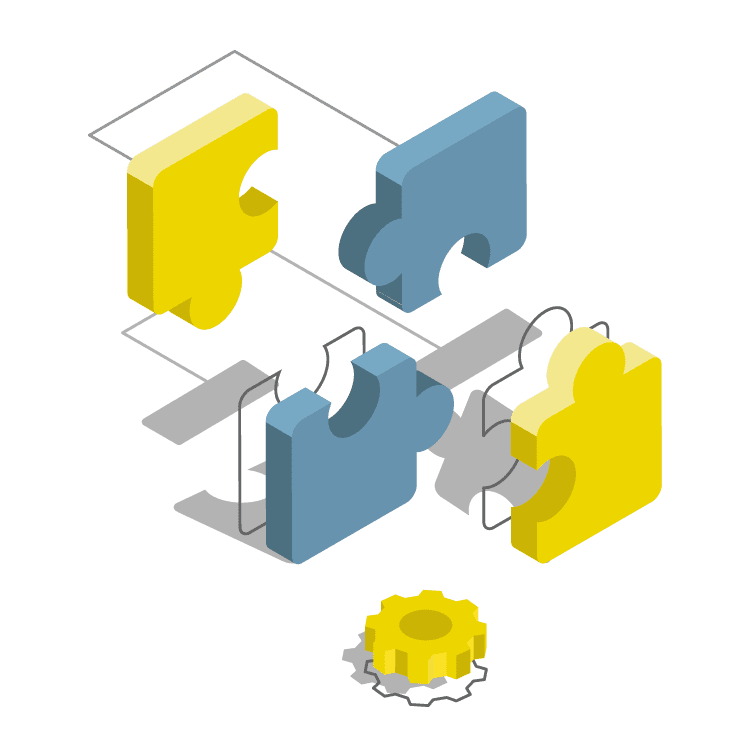 Great Compatibility With Printing Processes
BlueServer facilitates the printing process by providing high-quality conversion of the incoming print files/data files. Whether the original file is in AFP (or AFPDS) format or IPDS, PostScript  PCL datastream, we guarantee an identical printed output with a complete and perfect rendering of the document data.
An Operational Approach
BlueServer will manage data streams from Mainframe or Midrange servers, ensuring complete integrity from end-to-end with the distribution of the converted data to any physical ( printing device) or electronic destination. It is also possible to duplicate BlueServer to multiple outputs simultaneously; to print for example, the job to a physical printer and generate a PDF copy for an archive of the Mainframe jobs, BlueServer can convert the AFP/IPDS jobs into fully searchable PDF files format with associated Indexing information for storage in a connected electronic archiving system.