Printing and Providing Documents from an IBM Mainframe
Success Story – Public Organization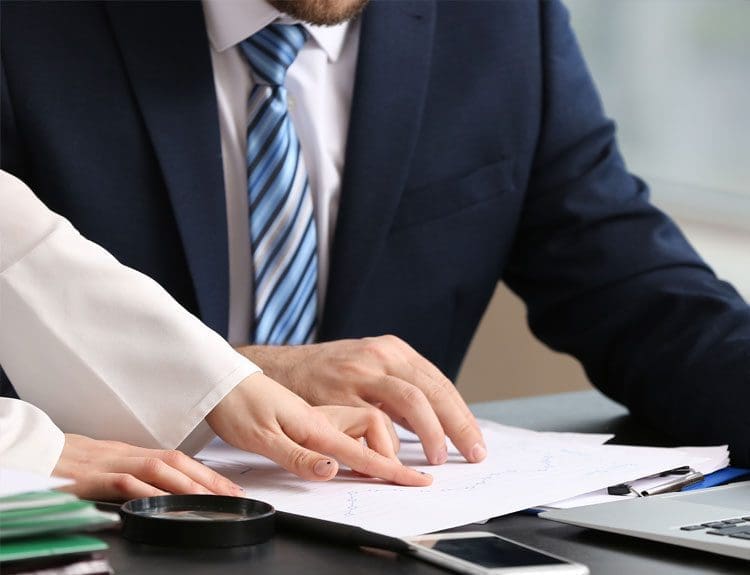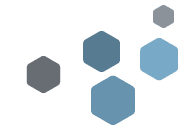 The solutions provided by MPI Tech have allowed avoiding the printing of several tons of paper each year by the 1,200 users and have initiated a transformation towards an all-digital approach.
2,000,000 Digitized Documents
3,000,000 Pages Printed Per Year
40 Billion in Investments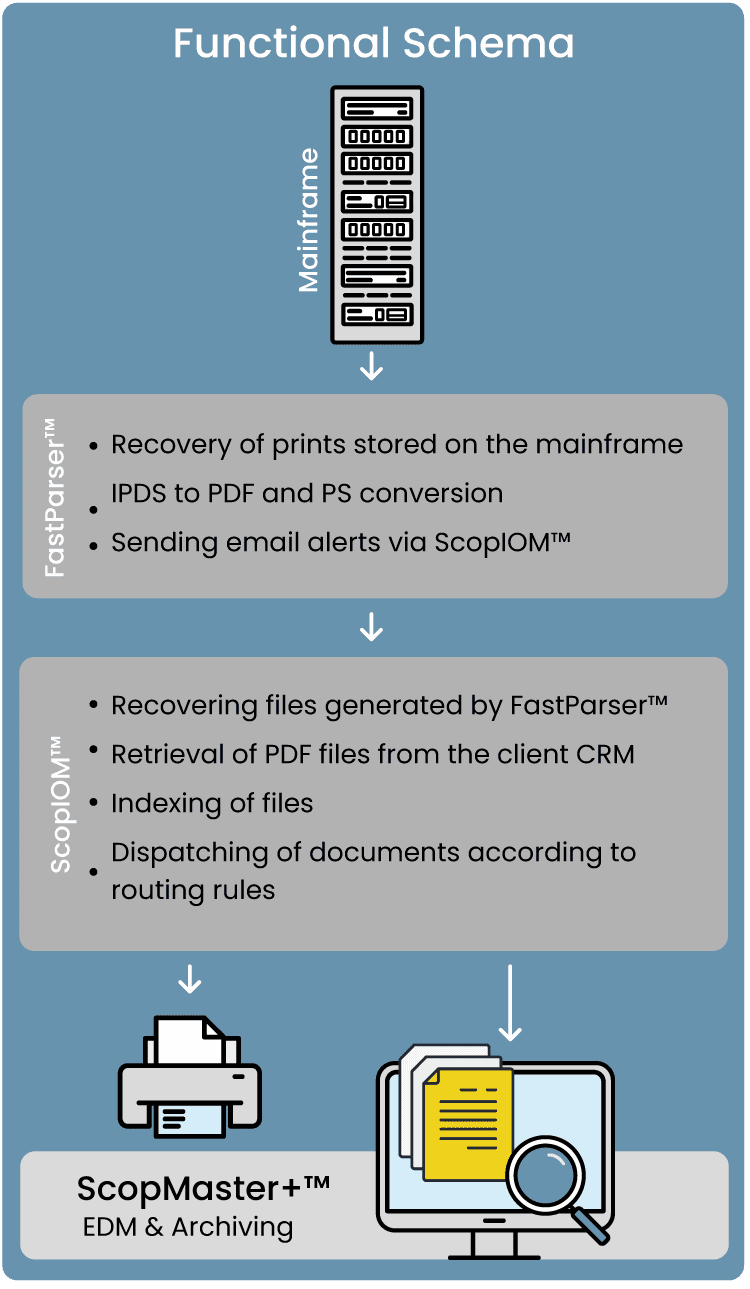 As a result of this RFP the customer selected MPI Tech's proposal consisting of FastParser™ for conversion, ScopIOM™ and ScopIndex™ for workflow scheduling and data indexing, and ScopMaster+™ for electronic document management and archiving. At the process level, FastParser™ processes prints stored on the mainframe and performs a conversion from IPDS to PDF and PostScript. Once this conversion is complete, the files are handled by ScopIOM™, which acts as the conductor of the orchestra by routing the documents according to specific criteria. This information is extracted from the documents by the ScopIndex™ tool.
Once these rules are applied, the documents are directed to the production printer and/or made available in the ScopMaster+ electronic document management solution. Today, all documents produced by the Commission's mainframe are now automatically digitized and made available to users for viewing and searching in the ScopMaster+ solution: at the end of the day, several tons of paper are saved each year by the 1,200 users.
More than 3,000,000 paper pages are still produced by the organization with a mainframe output conversion speed of over 5,000 pages per minute thanks to the FastParser solution. Digitized PDF feeds, meanwhile, account for more than 2,000,000 pages per year. The organization begins, thanks to MPI Tech solutions a real technological transition towards digitization.
Improve Document Processes
Adding Value to Documents