DocOut™
Server Based Solution to Print IPDS Output on Office Printers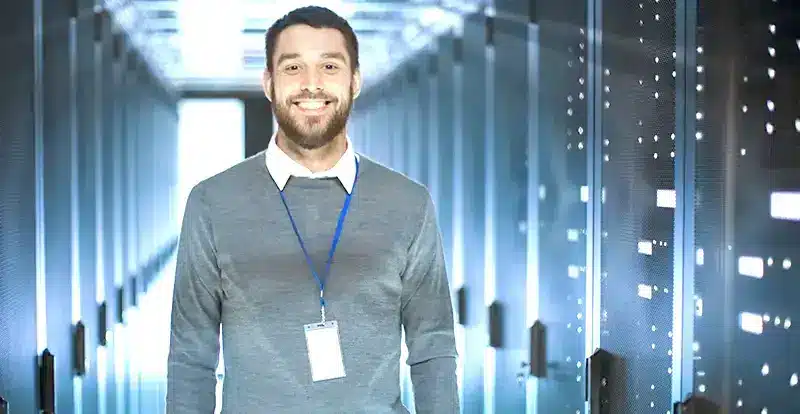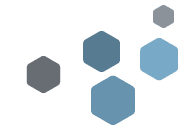 Connect LAN Printers
to the IBM® Environment
Data Stream Conversion
MPI Tech DocOut server software converts host data (IPDS, SCS/DCA) to a wide range of commonly used output formats (e.g. PCL, PostScript, Epson, and ProPrinter, PDF, and PDF/A).
DocOut output can be configured to match your printing environment. DocOut contains options to support the many input and output functions of multifunction printers, desktop printers, MFPs, and digital copiers.
Send print stream to laser printers and MFPs via PCL5/5c, PostScript, or PDF output formats.
Convert the print stream to PDF for archiving, web distribution, or post-processing in third-party applications, archiving, web distribution or post-processing in third-party applications.
Send the print stream to dot matrix and inkjet printers via ProPrinter or Epson output formats. IPDS to Epson or ProPrinter conversion takes IPDS and host printing to a new level.
DocOut meets today's requirements for print volume and quality, monochrome printing, and IPDS color printing with fonts. Optimal reliability is maintained through end-to-end control of the printing process.
Residing on a distributed server, DocOut allows connections between multiple hosts – TCP/IP, TN5250e/TN3270e, or SNA (LU1/LUA, LU6.2). DocOut also supports SCS/DCA FSL (Function Selection via the Line) migration from the Coax/Twinax environment without modification of existing host applications
Easy Installation and Configuration
DocOut can be installed and configured locally or remotely using the included PrintGuide application, which acts as a configuration wizard, status monitor, and maintenance tool.
Responding to Specific Needs
The software supports over 500 concurrent sessions per installation at different PPMs, allowing you to configure DocOut to meet the exact requirements of your printing environment.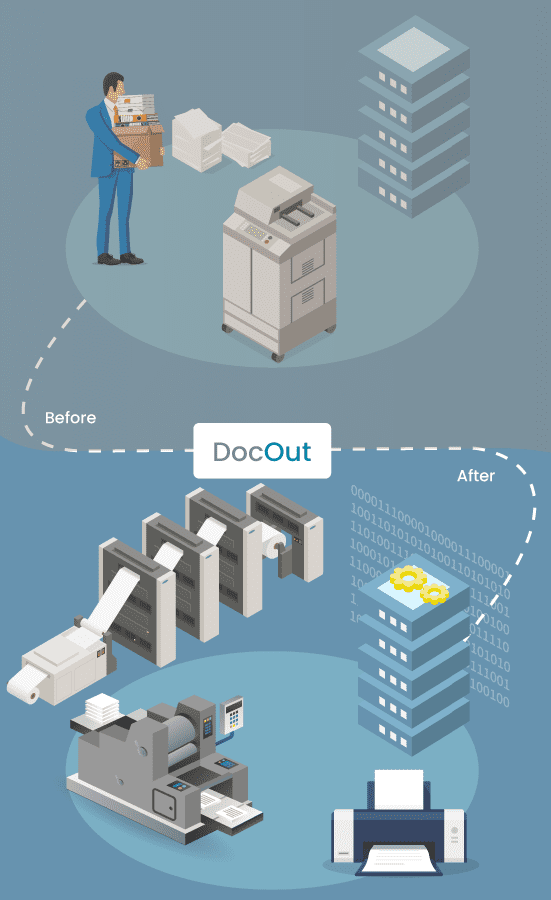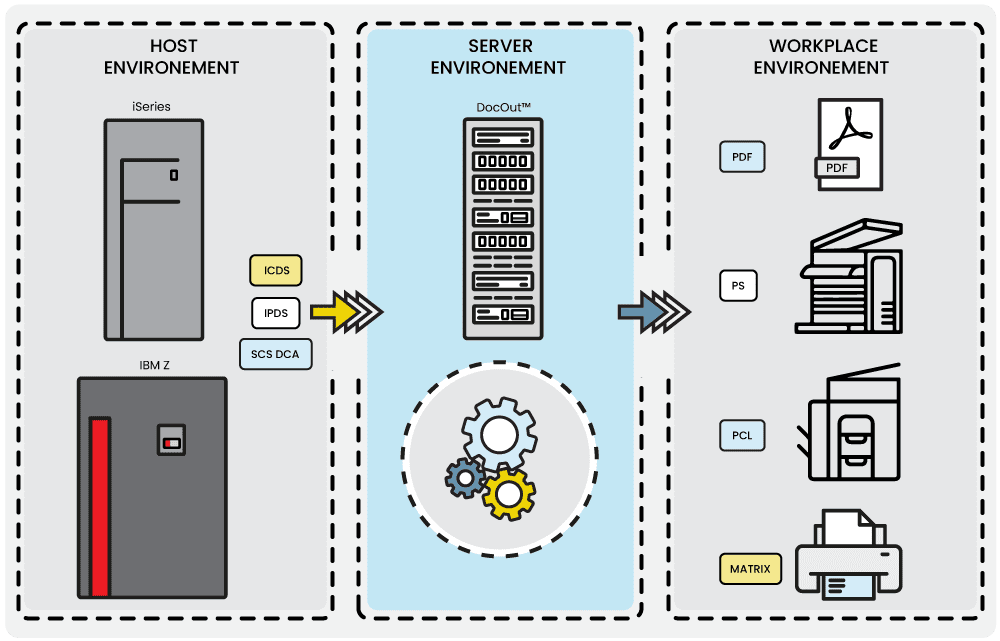 Discover the Features of
DocOut
Conversion of IPDS, DCA, SCS, and ICDS data into PCL, PostScript, PDF, or PDF/A format
Full-Color support, FS45
Object Containers
Scalable fonts
2D IPDS barcode printing
Enhanced End2end control
Direct IPDS printing to matrix printer
Central license server facility DocOut Server software is licensed on a per-printer basis…
Only pay for the printers actually used!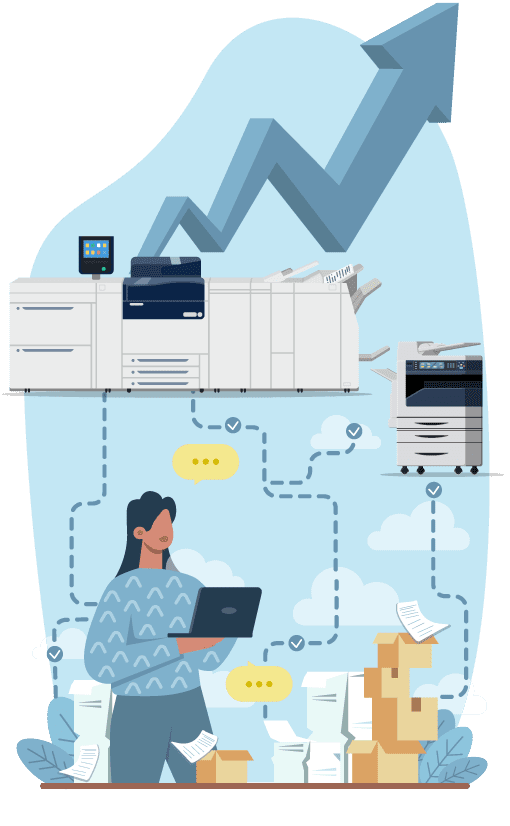 At the Heart of an Organization
Printing host data to an inexpensive LAN-based printer previously required expensive hardware and complicated programming to eliminate incompatibilities between the two environments. With DocOut, LAN-based printers can receive host print data using any existing Microsoft SNA server or standard TCP/IP host attachments.
Improve the Management & Control of Printing
DocOut offers several additional features, including viewing, archiving, and reprinting. These features not only allow you to manage and control host production but also greatly increase printing flexibility.
Perfect for Mixed Print Environments
DocOut software can be installed on any Windows (Intel) server to couple multiple hosts and mid-range systems for network printing – the ideal solution for businesses with mixed printing environments.
An Advantageous Solution
DocOut offers multiple data stream inputs, support for multiple network protocols, and output to multiple printer types, lasers, inkjet, and dot matrices. DocOut is a cost-effective and flexible solution for host output in the network.